Une tournée dans les égouts de Bruxelles, afin de photographier le personnel au travail.
Un grand merci à la cellule égouts-pavage de la Ville de Bruxelles, et tout particulièrement à Monsieur Mercier.
Ces photos sont destinées au musée des égouts de Bruxelles.
This is a walk in Brussels sewers, the aim is to photograph sewermen working.
Many thanks to the sewers department in Brucity, especially M. Mercier.
These photos are made to illustrate the Brussel's sewers museum.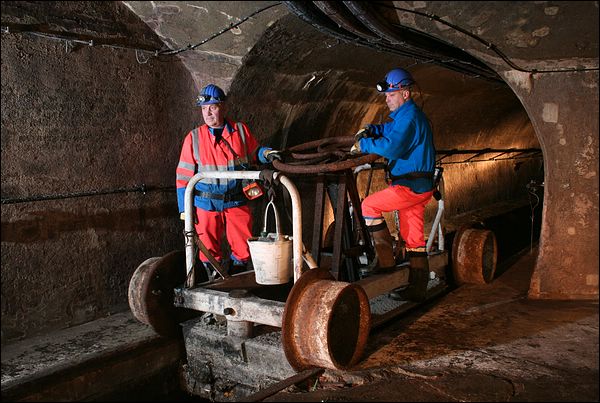 Les égoutiers au wagon-vanne. / Sewermen at the gate-car.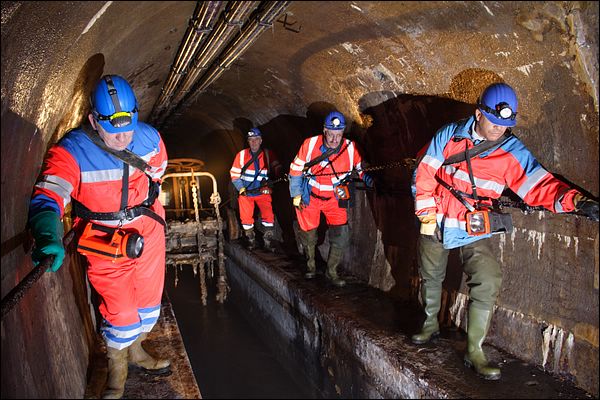 Les égoutiers tirent un wagon-vanne. Quelquefois, ils peuvent tirer cette machine énorme sur des kilomètres.
Workers are pulling gate-car from a point to another. Sometimes, it could be many kilometers like this to pull this enormous machine.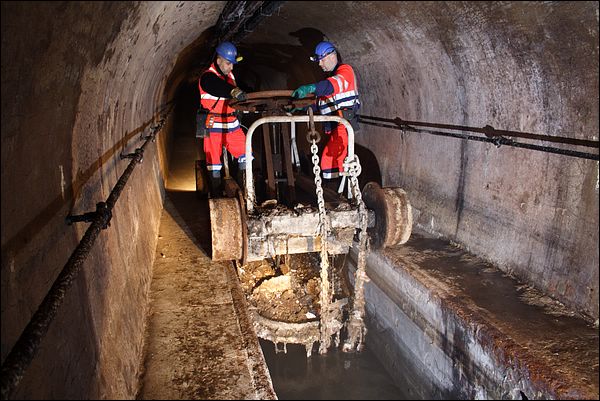 Dans le collecteur, les ouvriers péparent le wagon-vanne à arrêter l'eau, une grande plaque métallique vient stopper le courant. De ce fait, la machine avance, poussée par l'eau, et repousse la merde jusque la station.
In collector (rioolcollector), sewermen are preparing the gate-car to stop water, a big plate is going in collector. Water is stoped with this plate and so, the gate-car is pushing rubbish to an end. No motor, only water is pushing the machine, one meter a day.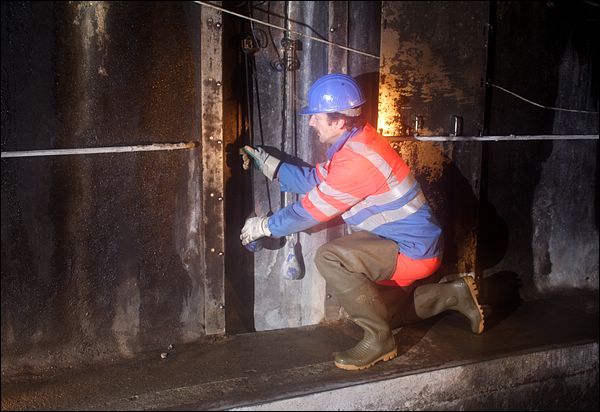 Un ouvrier vérifie que les ballons sont en bon état. Ces ballons commandent l'ouverture des vannes si le débit d'eau est trop important. Si c'est le cas, l'eau est déversée dans un énorme bassin d'orage, 27 mètres sous la Bourse.
Sewerman verifying that the gate balloons are in a good state. These balloons command the gate opening, if there's too much water. If this is the case, water is going in an enormous tank, 27 meters below Bourse (Beurs) in Brussels.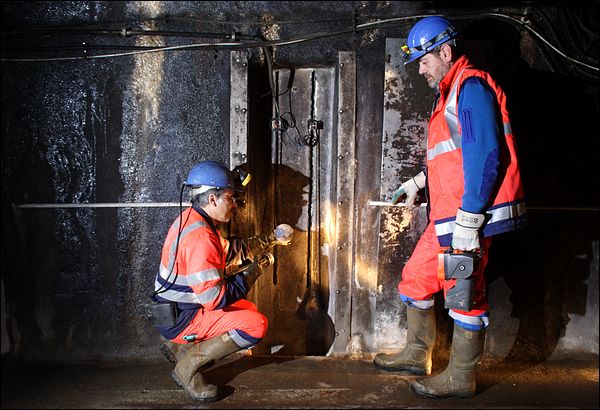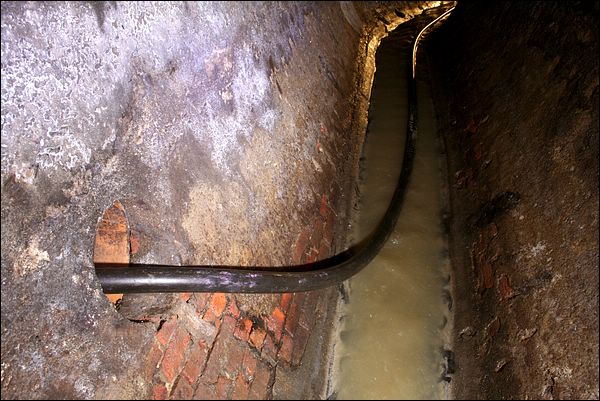 Une canalisation de curage dans un raccordement.
A clearing pipe in an house connection.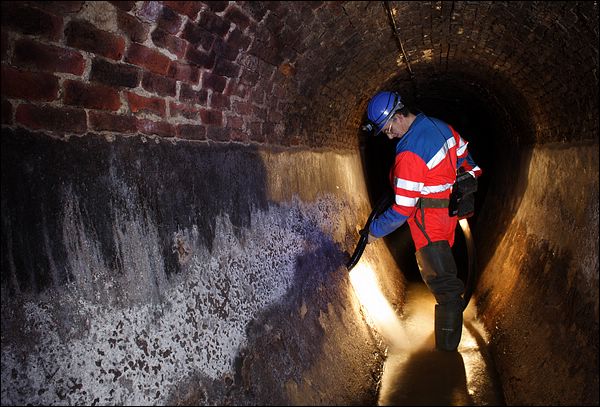 L'ouvrier nettoie / The worker is cleaning.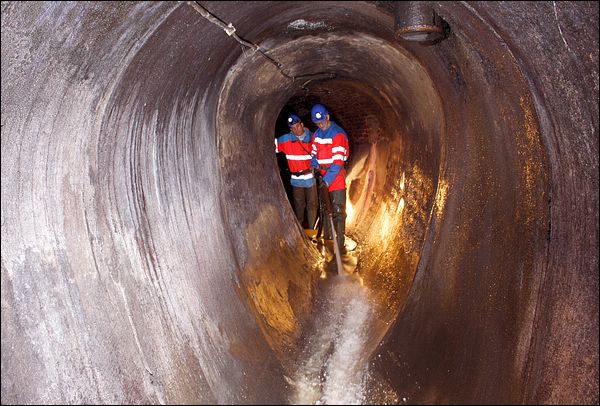 Les ovoïdes sont nettoyés avec de l'eau sous pression.
Ovoids are flushed with pressurized water.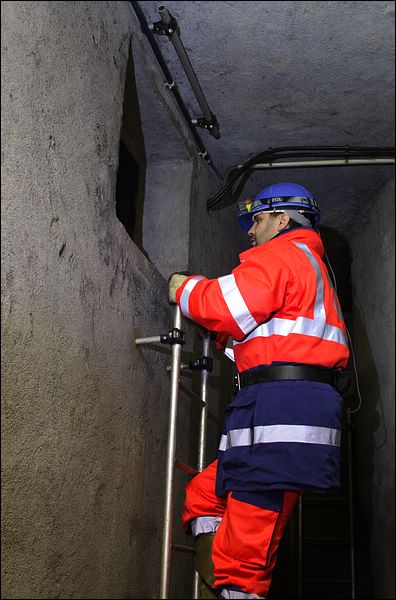 Un ouvrier accède une trappe de local électrique.
A worker reach an power-room.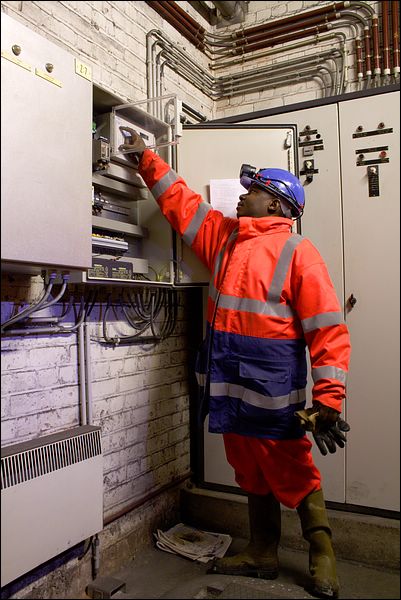 Ce sont les commandes de mise en route des pompes.
This is the pumps on/off system.


La salle des pompes de la Bourse, seulement accessibles par les tunnels du métro.
The pumps room, only accessible by metro's tunnels.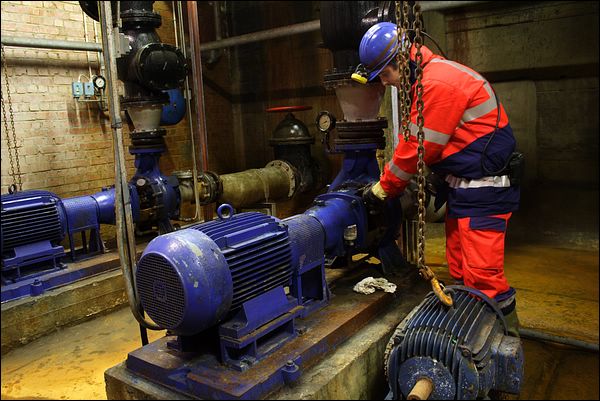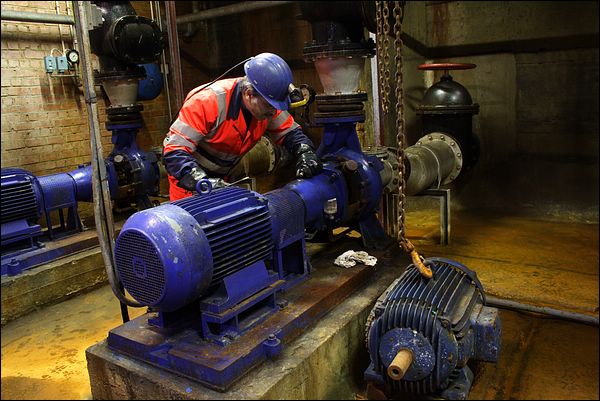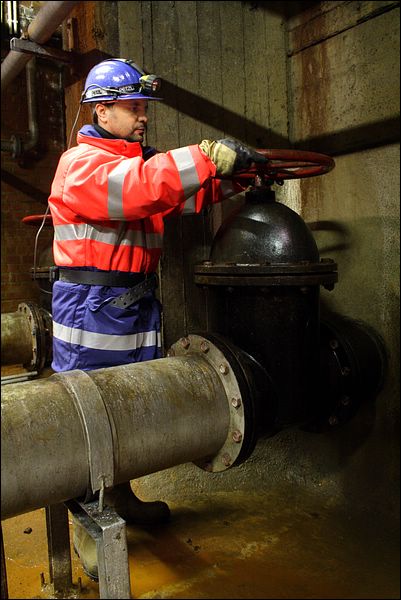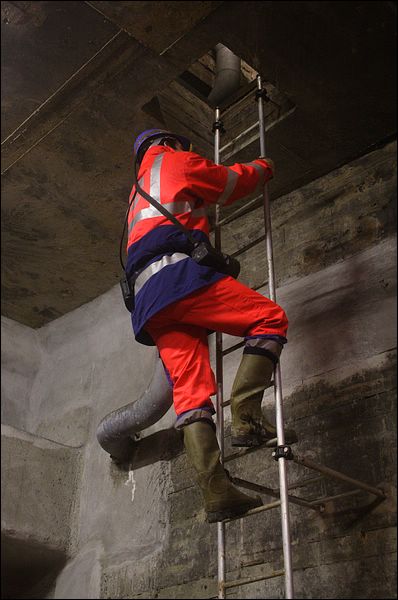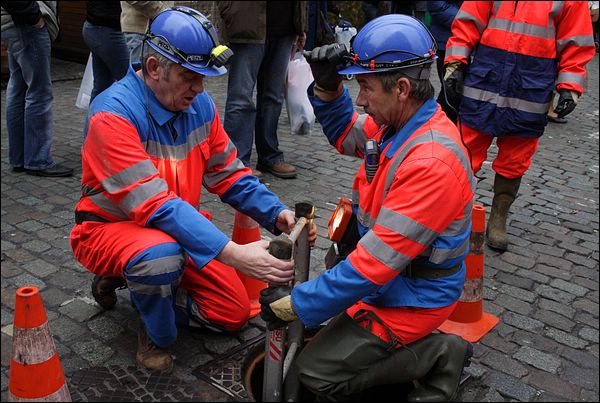 En descente dans les ovoïdes, non loin de la Grand Place / Going down in sewers, near the Grand Place.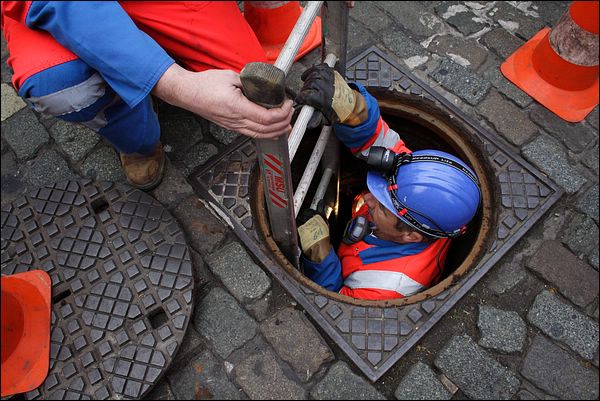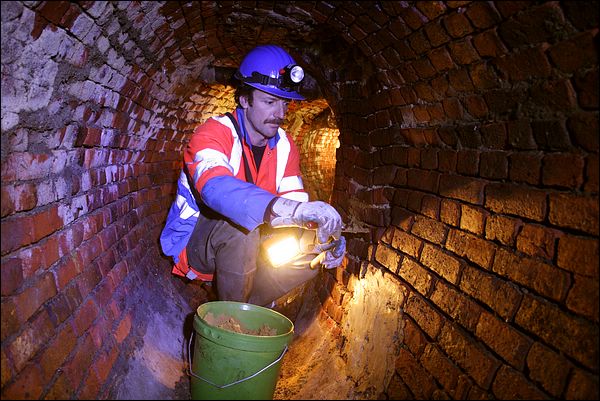 Un égoutier, Eric, répare un ovoïde / A sewerman (Eric) is repairing a small sewer, an ovoid.