Voici une petite promenade dans un joli chantier naval. Ils sont spécialisés dans les péniches et les bateaux destinés à l'Afrique. Le chantier a conçu et livré en Afrique centrale des dizaines de bateaux de tout type : pousseurs, barges, courriers, baliseurs, dragues, etc. Elle était spécialisée dans les bateaux à faible tirant. Ils réparent en cale sèche des bateaux ravagés et produisent des navires de grande qualité. La production que nous allons visiter est un bateau de tourisme.
Below, this is a nightwalk in a pretty shipyard. They are specialized in barges and boats intended to Africa. This building site conceived and delivered in Central Africa tens of boats, of any type : pushers, barges, buoys, dredgers, etc. It was specialized in weak tie boats. They repair devastated boats and produce great quality ships with these wrecks. The place that we'll visit is a tourism boat.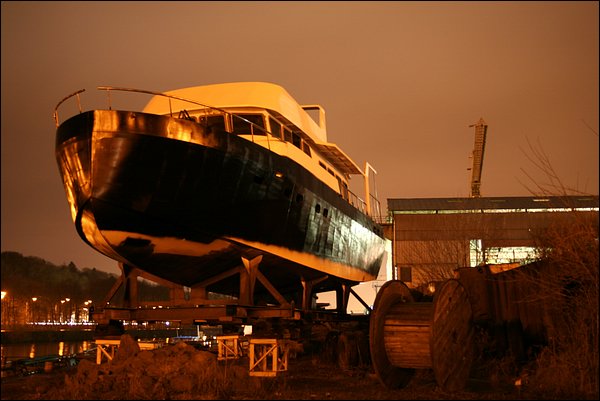 A l'entrée du chantier / The shipyard entrance.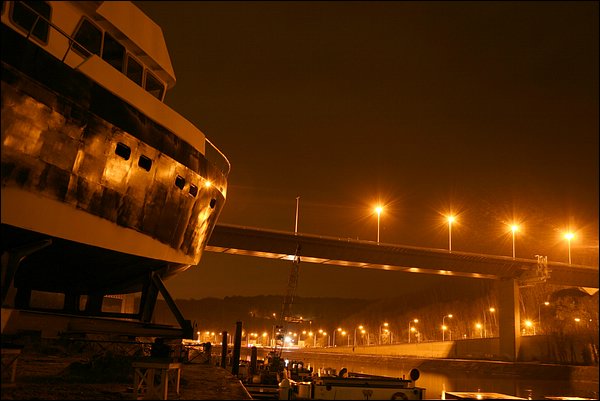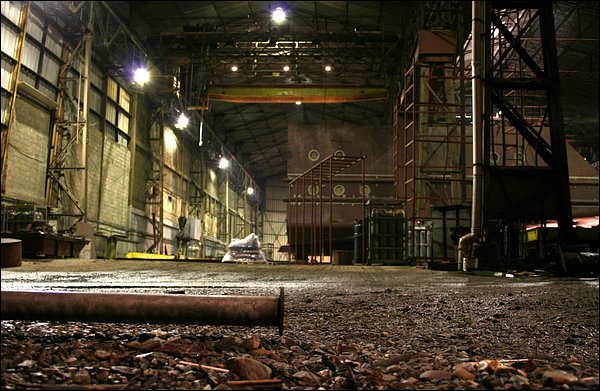 Les anciens locaux de l'armée reconvertis en hangars de travaux.
Old army shed converted to building site.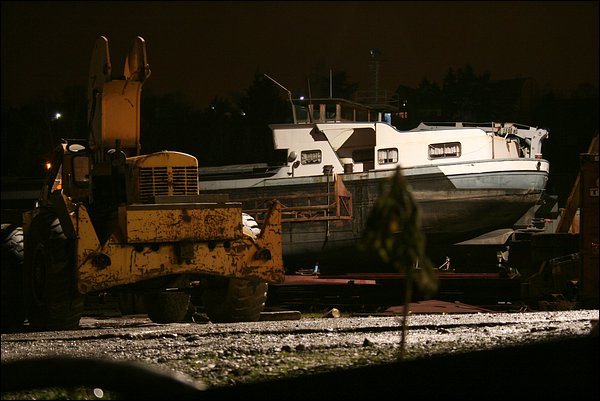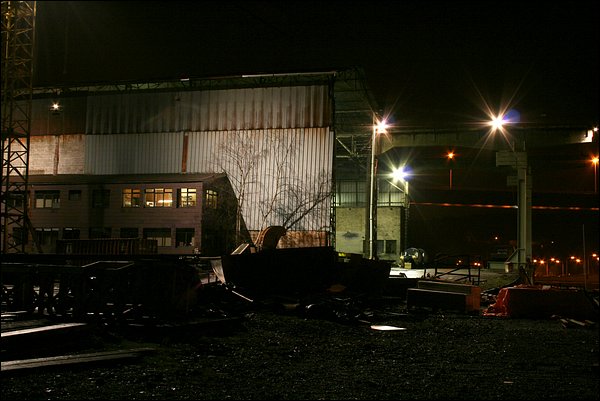 Ils étaient en train de travailler à de la soudure / They were working on welding.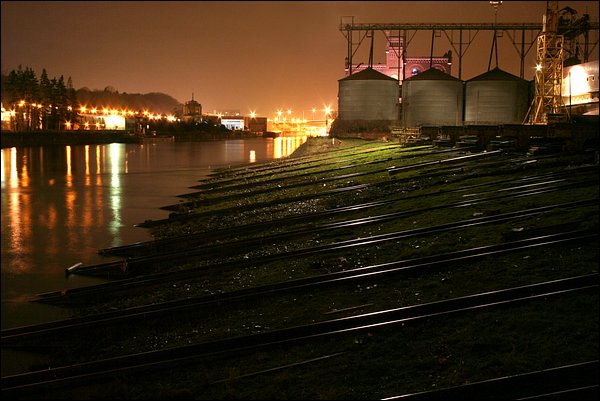 Le banc de lancement / The place where the launch boats to the river.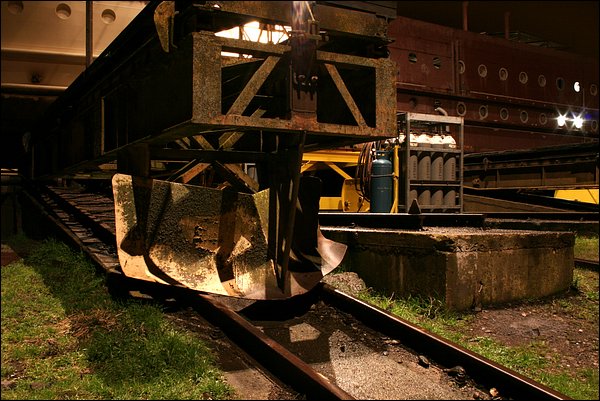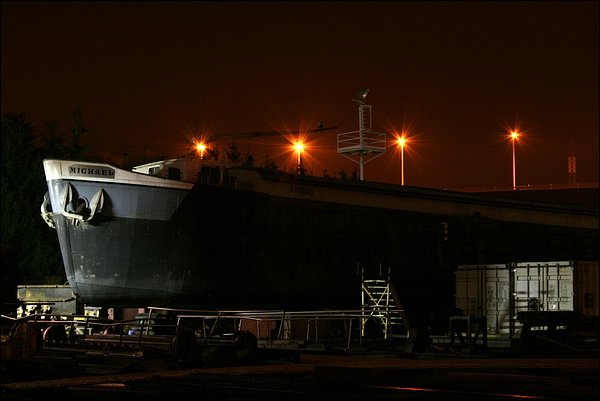 Le Michaël.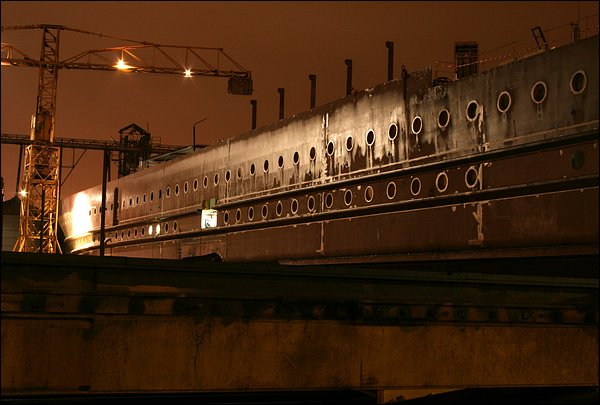 Le bateau de tourisme / The tourism boat.