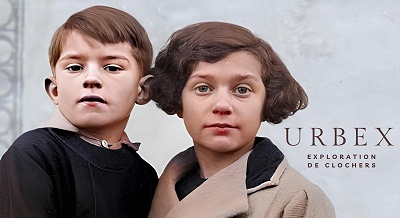 Accueil - Urbex minier - Urbex industriel - Urbex religieux - Paysages sonores - Contact & achat - Politique de confidentialité
Les ressorts Ardennais (1/4)

(Ardennes springs)

C'est un reportage sur la société "Les ressorts Ardennais". Si vous souhaitez effectuer une commande ou demander des renseignements, contactez Martial Legrand au 03 24 41 10 40. Site internet de la société : www.les-ressorts-ardennais.com . C'est un endroit où mille photos ne seraient pas forcément suffisantes. Les plus belles sont en page quatre. Nous allons suivre le processus de fabrication.

This is a report about "Les ressorts Ardennais Ltd", they make springs. If you want to order or to ask for information, please contact Martial Legrand, phone : +33 3 24 41 10 40. Company website is : www.les-ressorts-ardennais.com. This is a place where a thousand photos could be not enough ! The best ones are at the fourth page. We will follow the process.

La moitié des photos ont été faites par Les Astres / Half of this report was made by Les Astres.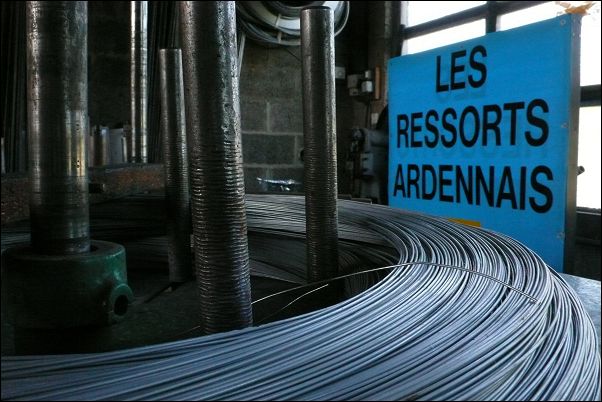 La société a été créée par Louis Lorent en 1920. Il est l'inventeur de la clé à cliquet.
This company was created by Louis Lorent in 1920. He created the pawl.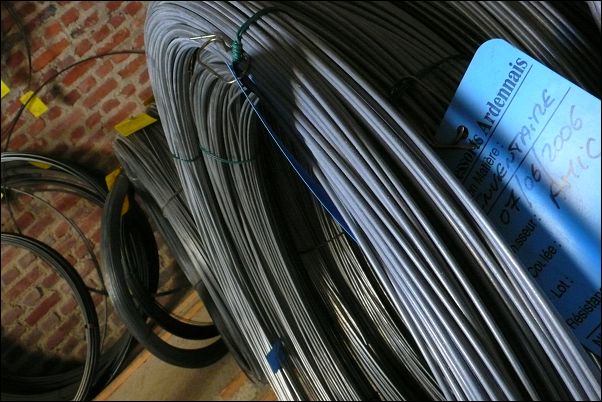 Au début du process, il y a les couronnes de fil / At the beginning, there's wire winds.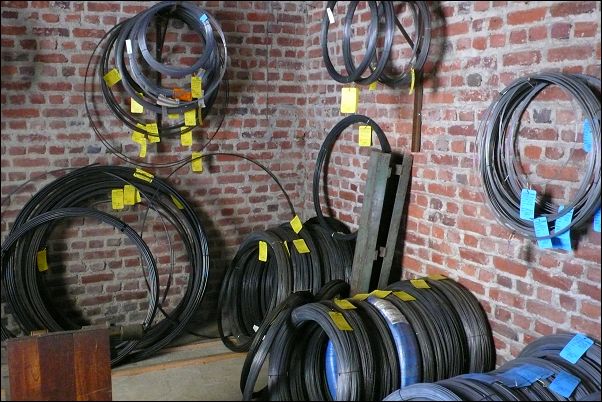 Les ressorts ont longtemps été fabriqués pour les machines à laver Arthur Martin. Etant donné qu'on suit la fabrication, on ne verra pas un ressort avant la page 3
During years, springs were made for Arthur Martin, especially for washing machines. We are following process, so you won't see a spring before page 3.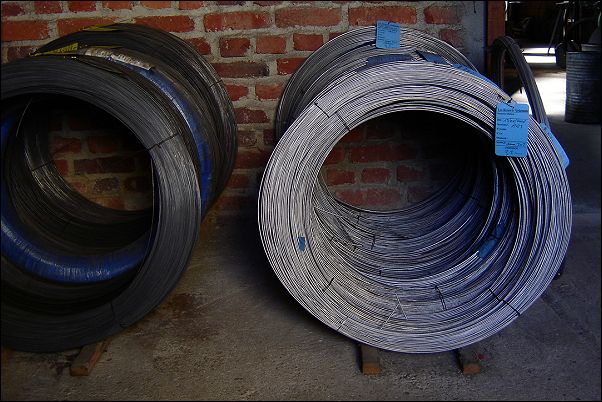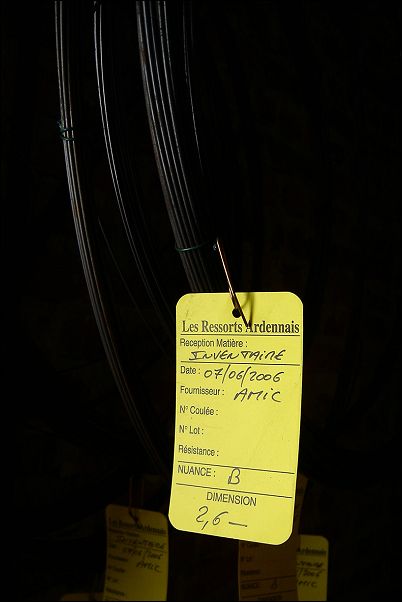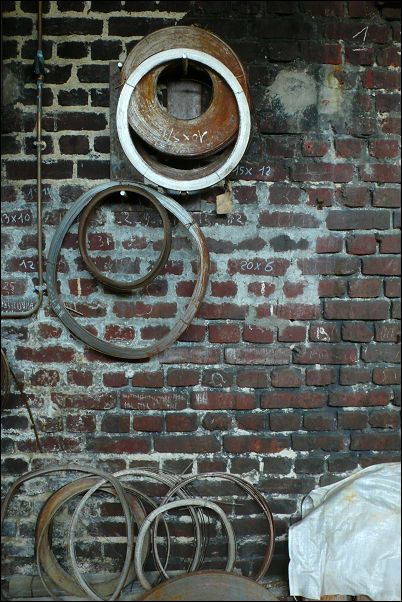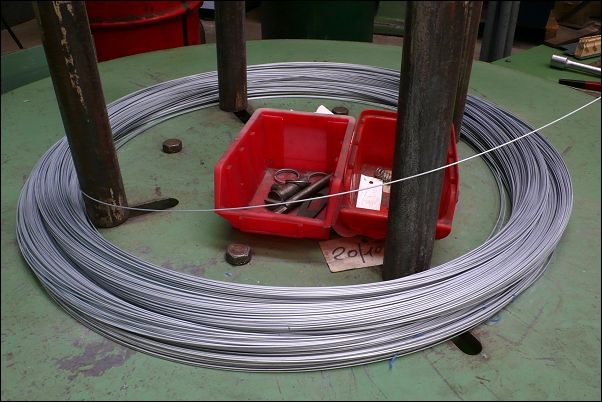 Les couronnes sont mises dans des dévidoirs / Windings are put in spools.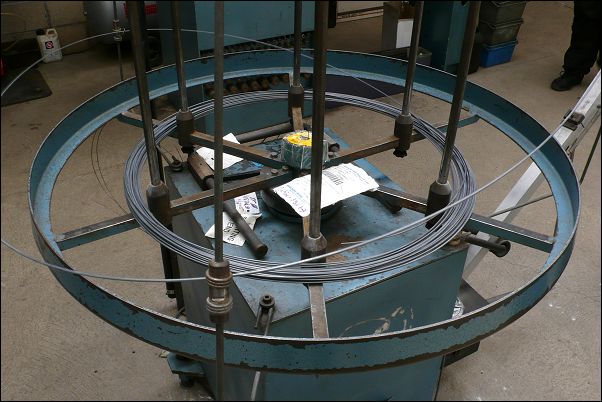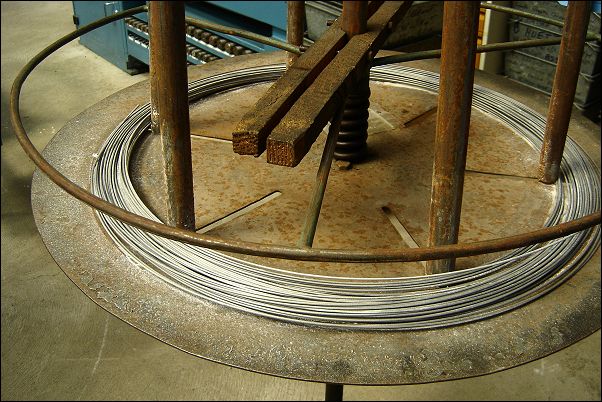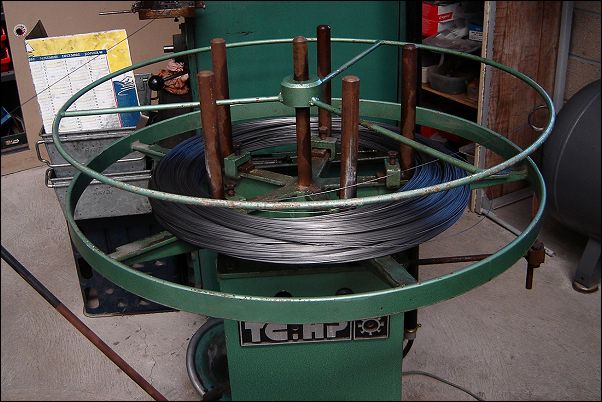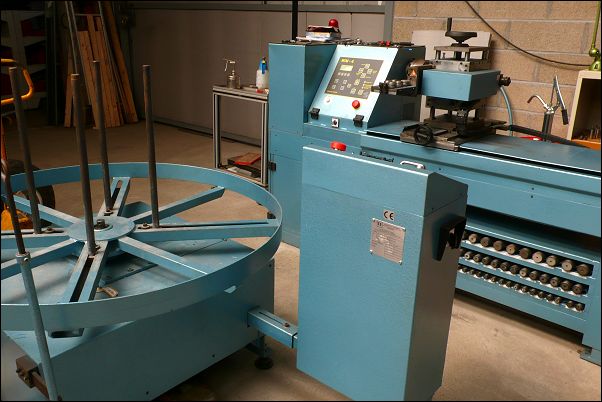 Voici la machine qui fabrique le ressort. Un fabriquant de ressort est un ressortier.
This is the springmaking machine. Litteraly, a spring maker is a springer.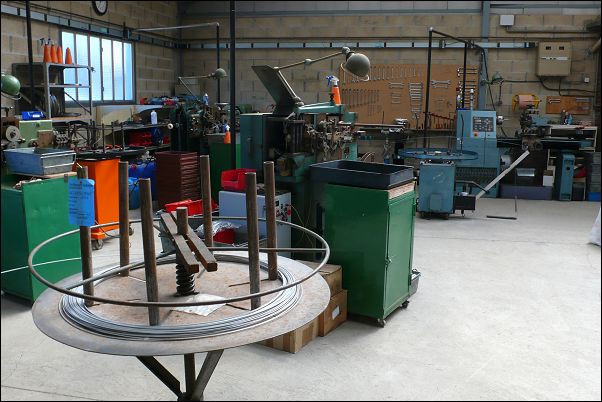 Les machines n'ont pas de nom particulier. Ce sont les PR8, PR10, PR22.
Machines doesn't have any name. These are called PR8, PR10, PR22.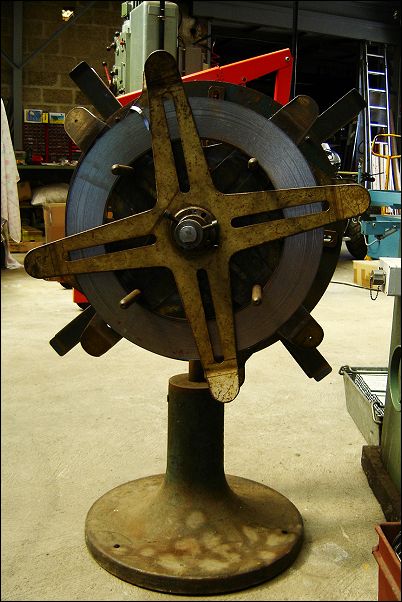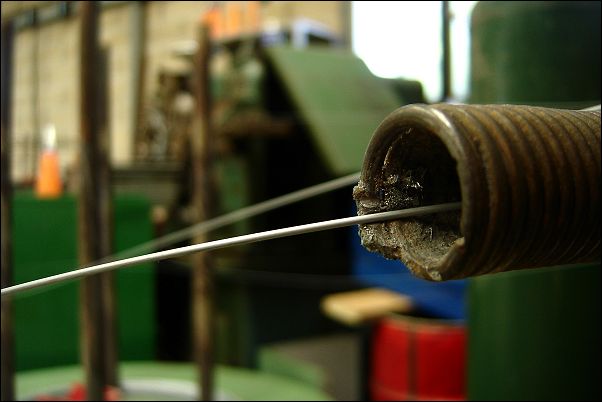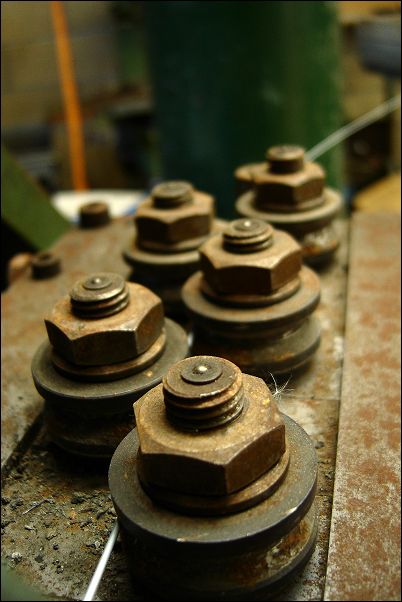 Les guide-fils / The wire guide.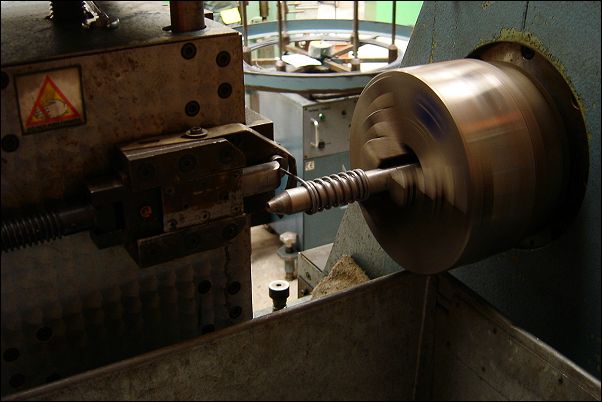 L'enroulement du ressort autour de l'axe / The spring roling around axis.